I have been freshwater fishing ever since I was five, and still do to this today! I have fished all different types of bodies of water, but freshwater just always seems to be my favorite! From Catching micro Sun Fish in a stream, to monster Bass and Cat Fish, it is all just so fun!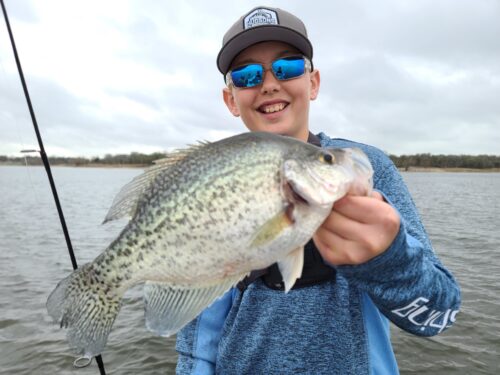 My all around favorite freshwater lure has to be the Rooster Tail! It is an underestimated lure that has caught me hundreds of fish, including dozens of species, and multiple Personal Bests! 
I live near a lot of lakes, rivers, ponds, and streams, which is another reason I love freshwater fishing so much! In order to fish in the saltwater, you need to live really close to saltwater, have the right equipment, and so on. But, any one can hike down with a $15 Zebco Dock Demon mini rod to a small stream and have the time of their lives!
Freshwater fishing is not only a lot more feasible for a majority of people, but it is a freaking blast too! I love freshwater fishing, and look forward to any time I can get out on the water! Check out some of my other pages like Fishing Canyon Lake to here about some of my favorite spots!
You can also check out my YouTube channel and smash that subscribe button to stay tuned to all my latest fishing adventures! Click any of the videos above or below to see some of my fishing excursions!