Texas Fishing Adventures
This is my story out on the water. Join me on my Texas Fishing Adventures!
I have been fishing since I was five, and now I am fourteen, and love every different type of the amazing sport! I use fly rods in our kayaks down the Guadalupe, fish Canyon and Lake LBJ in my mini boat, and go offshore in my grandads Mowdy. I've learned so much amazing things through the art, and that is why I started my blog and YouTube channel. I wanted to be able to share all my knowledge of catching fish with other people, and that is what I am doing! Through my site and YouTube channel, you will learn the basic and pro tips, get all your gear with sweet discounts, and follow me on all my adventures! I have always loved the outdoors, and the outdoors are my life! Who needs video games or TV, when you can have a rod and reel, and a creek!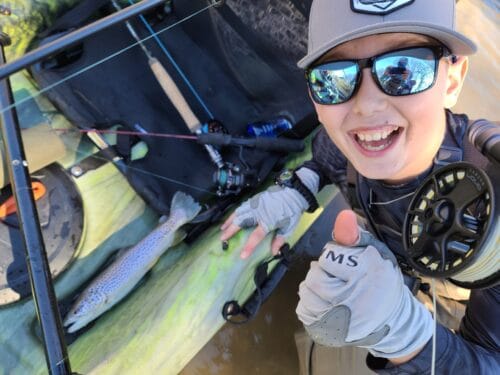 About Hudson
From trapping minnows and Cray Fish, to reeling in a thirty pound Red Snapper, I have a blast every time I am out on the water! I have branched out to every different technique of fishing, and although I still have much to learn, but I know that I have become a pro, and that catching fish isn't a hobby, it's a life style. And on my website and YouTube channel, I will show you the basics, help you to perfect the art, and master the sport , all right here on Hudson's Fishing Adventures!
Remember, fishing is not a hobby nor an activity. It is a LIFESTYLE. I hope you find my website, blogs, and YouTube channel help full, and thank you for your support!
Follow me on another adventure! And let's go make the fish:
Follow The Bait!