If you want to contact me about anything related to my website or YouTube channel, if you want to purchase any of my hand tied flies, or if you have any questions regarding my Bass Pro Shops affiliate program, you can reach me with the email address below:
hudsb07@gmail.com
I love hearing from y'all, and am always trying my best to get back to you as soon as possible! After you contact me, I will respond within 2 to 3 days, and hopefully sooner!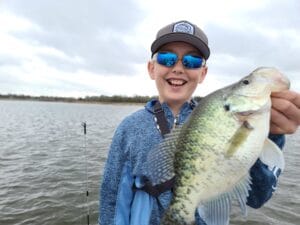 My Bass Pro Shops Affiliate Program:
So, as you might already know, I am part of Bass Pro Shops' affiliate program, which basically means that I have a certain link that is all around on my website, including an icon on my home page, that takes you to Bass Pro Shops' website. Anything you buy off their website through one of those links will cost you the exact same as normal, but I get a small percentage of your purchase. This helps fund my adventures, website, and YouTube channel! Certain times of the year I am also able to give y'all sweet deals to save money on Bass Pro's site! For any questions you have about this, you can contact me with the email address above!
My YouTube Channel:
If you weren't already sure, I have a YouTube channel! Actually, 2! My first YouTube channel has the same name as this here website, Hudson's Fishing Adventures! That is where I post all my adventures out fishing, exploring bodies of water, and videos on all my aquatic pets, like my Bass pond and pet turtles! My second YouTube channel, Hudson's MTB Adventures, is where I post videos on all my mountain biking adventures! I would love it if you would smash that subscribe button on both my channels, and stay tuned for some awesome videos on both!
Check out this video on my fishing YouTube channel! Join the adventure by smashing that subscribe button! -Hudson
My Hand Tied Fishing Flies For Sale:
It's true! I sell fishing flies for fly fishing on my website that I hand tie! You can check out my blog on this topic! Or, you can email me with the email address above for more details and to order your flies!