Canyon Lake has it all! Beautiful scenery, big fish, and lots of places to fish! From bank fishing to the mini boat, and from fishing off piers to kayaks, Canyon Lake fishing is fun no matter what! With big Blue Gill, huge Bass, monster Cat Fish, and even giant Gator Gar, Canyon has a huge diverse fish population, and all of them are fun to catch!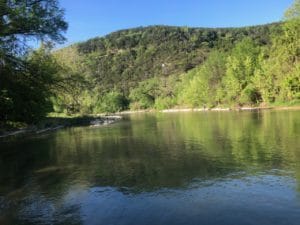 Canyon lake
Every time I go to Canyon lake, I always have a blast, whether I catch fish or not! Canyon lake is one of the biggest and deepest lakes in Texas, and there is plenty of room for those monsters twenty pound Strippers to grow!
My favorite place to get bait is Billy's Bait N' Beer. They have Shiners, Goldfish, Saltys, Perch, Worms, Frozen Cat Fish bait, and all the tackle you will need! If you need bait, I recommend checking them out! They have good pricing and there customer service is impeccable!
I have caught hundreds of Blue Gill, Big Bass, and monster Alligator Gar all right in Canyon Lake! Canyon lake is a great place to fish, surf, knee board, tube, and wake board. Cranes Mill marina on Canyon lake also sells fishing supplies, and even sells a bunch of boating gear. And you can buy food to feed there "pet" Cat Fish and Blue Gill that live under the piers! I have grown up fishing this amazing lake, and every time I go back, I wish I could stay longer! My favorite thing to do is go in my Pelican Mini Boat,  or my Ascend Kayak, and fish the shore line with a Beetle Spinner! I have caught so many big Bass on that rig, and still do today!